Chic, centrally located, gourmet and exclusive, the Gran Hotel Montesol Ibiza is the ideal accommodation for your stay on the island
This year, if you plan to fulfil your dream of getting married and doing it in Ibiza, you will have seen the excitement on the faces of your friends when you delivered the news, because while a trip to Ibiza creates expectations of absolute bliss, visiting the island to attend a wedding makes for a dream holiday!
The beautiful and awe-inspiring island of Ibiza is a natural wonder that provides visitors with picturesque landscapes and magical contrasts, a deep turquoise sea, a sophisticated variety of entertainment, and a vibrant, cosmopolitan lifestyle. Ibiza, the Mediterranean's free-spirited, bohemian island, is a dream setting in which to share a special wedding day with your loved ones.
Located in the heart of the island, in the Port of Ibiza, a historic and cultural epicentre and starting point for the famed Ibizan nightlife, the Gran Hotel Montesol Ibiza is the ideal accommodation option for those special guests who will accompany you on the most romantic journey of your life.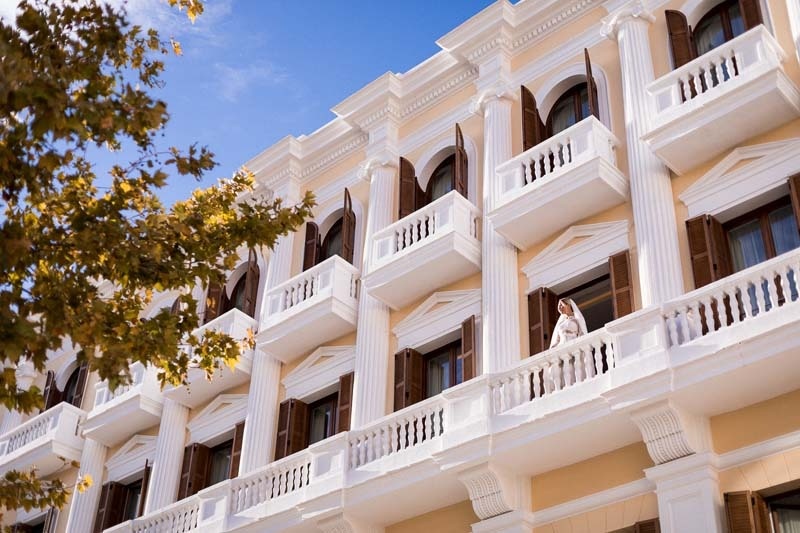 Pure Ibizan style, tradition, and modernity define the character of this boutique hotel from Curio Collection by Hilton that re-opened in 2016 after a spectacular renovation. Its 33 exclusive rooms offer all the amenities of a 5-star establishment and the island's best views of the medieval city. On the rooftop, guests can begin the day with a yoga session, relax over a casual brunch, or enjoy a cocktail and a private dinner at sunset in a chic, exclusive setting overlooking the spectacular yachts of the Marina Magna, Europe's most exclusive port. There you can embark for Formentera or spend the day navigating the Pitiusan waters aboard one of the boats that the Gran Hotel Montesol Ibiza provides its guests for an idyllic stay.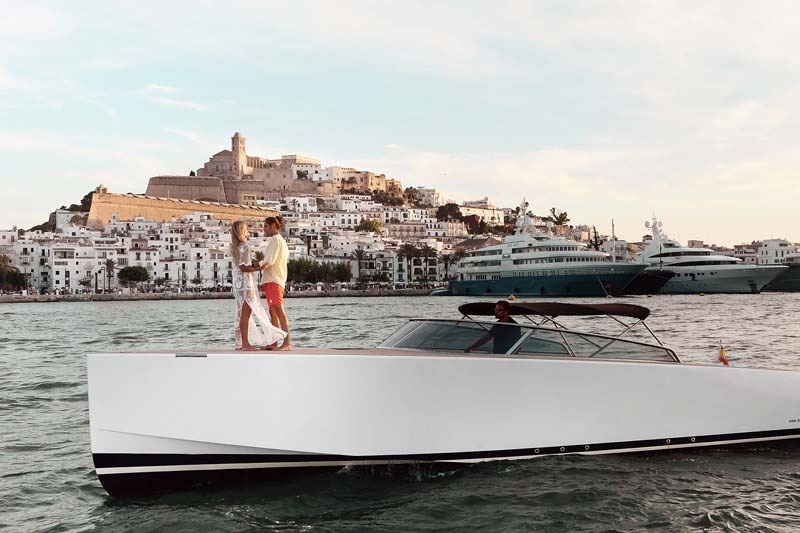 The hotel, centrally located on the Paseo Vara de Rey, offers 24-hr. room service and will delight your guests with the excellent cuisine prepared at Café Montesol, where they can discover the flavours of Ibiza, enjoy a late lunch or dinner, savour a cocktail in style during a DJ session, and experience the cosmopolitan rhythm of Ibiza first-hand at one of the island's most authentic and popular venues.
The Gran Hotel Montesol Ibiza will help make your dreams come true, ensuring that you and your guests celebrate a magical, special, and unforgettable wedding in Ibiza.
Comments