At Easter, Ibiza eagerly welcomes the arrival of spring. In the season of flowers, the fields are blanketed with poppies and aromatic plants perfume the countryside. The island awakens. The beaches welcome their first visitors, the ports spring to life, billboards announce the latest on the clubbing scene, the beach clubs and the charming shops of the La Marina district open their doors… The island spruces itself up to enjoy the sun and the nice weather.
Easter marks the beginning of the high season on the Pityusic Island, welcoming visitors with a hypnotic crystalline sea, the joy of new beginnings and infinite plans for enjoying the year's first seaside getaway. Beach, fashion, art, tradition, and gastronomy... experience the ultimate Easter break on the island of 1,000 faces.
Let's start with tradition. The island was conquered in 1235 by James I, a feat that signified Ibiza's conversion to Catholicism. Naturally, today the island is a secular place, but, as in the rest of Spain, Holy Week is a period of liturgical activity, the most visual representations of which are the processions. These beautiful and intimate spectacles (especially on Good Friday) will allow you a glimpse of a very different Dalt Vila.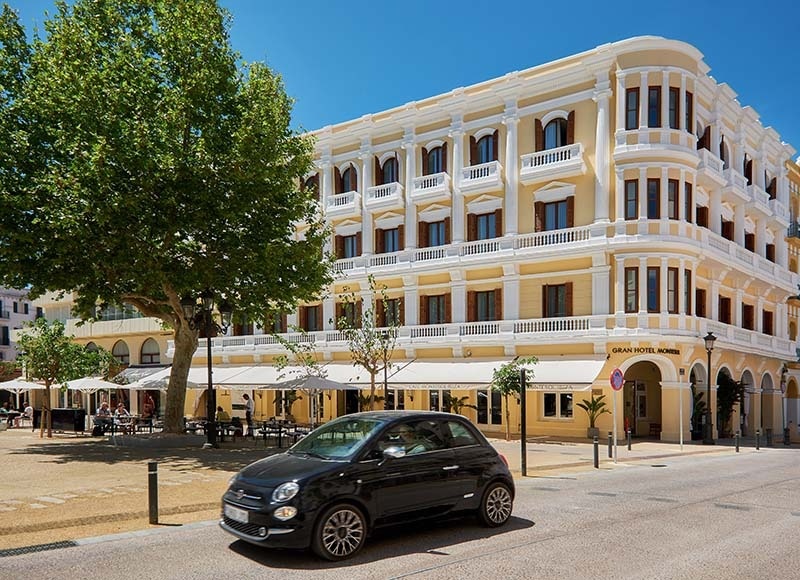 Cuinat and flaó are typical Easter dishes in Ibiza. The former is a stew of chard and peppers seasoned with paprika that dates back to the Middle Ages. Flaó is the centrepiece of traditional Ibizan desserts, a sweet delicacy made with fresh goat cheese and mint, typically eaten on Easter Sunday. Today it is the culmination of a stellar meal with Ibizan flavour.
The water may still be a bit chilly, but the chance to reinvigorate yourself with the first dip in the sea is an opportunity not to be missed. At this time of year, Ibiza is the pluperfect metaphor of the big blue and any of the island's beaches will taste of paradise. Ses Salines, Es Cavallet, Cala Compte, Benirràs are some of our favourites.
Catering to travellers and creative types, the island's shopping options reflect the bohemian and cosmopolitan personality of Ibiza. Artisanry, Adlib fashion, emerging international designers, signature Mediterranean jewellery, unique pieces inspired by the Ibizan way of life; from charming boutiques to the hippie markets of Es Canar and Las Dalias, shopping in Ibiza is a lesson in originality and style.
At Easter in Ibiza, the days grow longer and the nights warmer, beckoning visitors to enjoy the restaurant patios and the vibrant atmosphere the island exudes with the arrival of spring at places like Café Montesol, the most fashionable restaurant and cocktail bar on the island, a must-see for those in search of authentic experiences.
This and much more awaits you in Ibiza. Happy Easter 'Ibiza lovers'!
Comments